Open letter
Dear customers and partners.
Saigon Manufacturing & Trading Joint Stock Company (SMC) was established on November 7, 2002, with the mission of creating sustainable, quality values through SMC concrete products. Vietnam market; make practical contributions to creating and preserving the quintessence and values for the constructions that SMC contributes; improve Vietnamese brand name in the international arena.
Throughout the process of formation and development, SMC team has constantly improved the quality of products and services, as well as enhanced research and development of unique and different concrete products. So far, SMC concrete brand meets all the stringent requirements of the market and consumers while ensuring strict adherence to the Quality Management System according to international standards ISO 9001: 2015 organized by the organization. NQA (UK) certified with the SMC standard system. Modern concrete production line is invested and operated by Italian technology with a covering system, sufficient for the needs of concrete of Ho Chi Minh City and neighboring provinces, contributing significantly to the process. building and sustainable development of national infrastructure.
And the happier, more proud thing for the CB-NV SMC team is the appreciation and trust of our customers and partners at home and abroad, to regularly be selected as a supplier. key concrete for national projects. Those are also the most valuable rewards, the strongest encouragement for us on our journey to become a leading enterprise in Vietnam in the field of commercial concrete.
Your companionship and trust will also always remind SMC to make more and more efforts to reach new heights.
We wish our customers good health, prosperity and look forward to accompanying you in the next projects.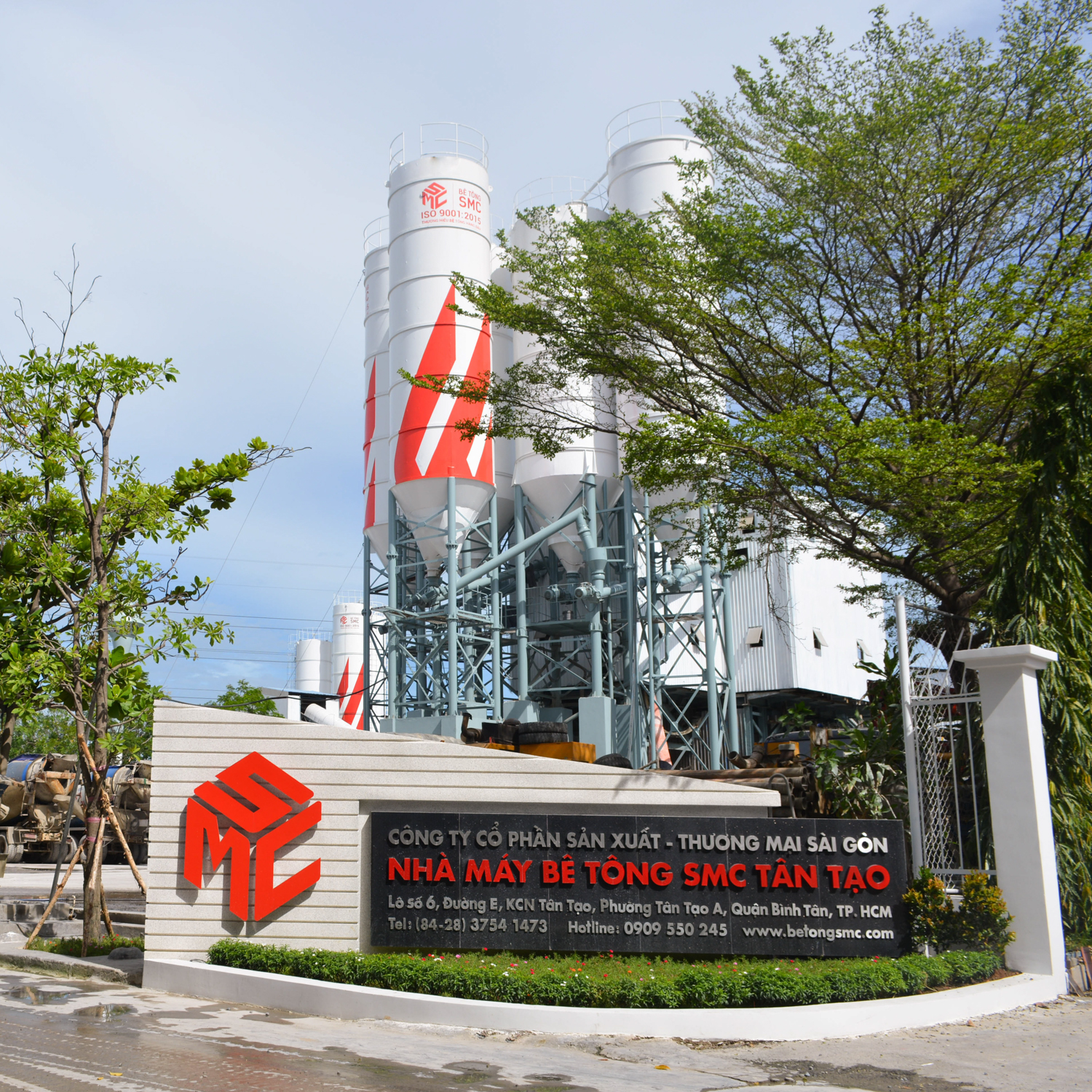 Why choice us
Over 17 years of operation, SMC has affirmed the brand of a leading concrete supplier with guaranteed quality and progress. At SMC, we are committed to bringing our customers superior value for quality and service.