Vision, Mission
VISION
Our vision is to become a leading company in the field of concrete production and supply in Vietnam and the region.
MISSION
Not only manufacturing and providing customers with the best products and services, SMC also wishes to bring the highest value to SMC shareholders and employees.
More specifically, SMC was born with a greater desire and mission. It is to create sustainable, quality values through SMC concrete products on the Vietnamese market; make practical contributions to creating and preserving the quintessence and values for the construction works that SMC contributes; improve Vietnamese brand name in the international arena.
Core values
Quality is honor
Facing the situation of the race of sales of companies in the industry, SMC chose a completely different direction - the direction focusing on the quality of products and services. Oriented from the Board of Directors, all SMC employees understand that quality is honor, is the survival and sustainable development of the Company.
During operation, SMC concrete products always strictly follow the Quality Management System according to international standards ISO 9001: 2015 and the standards: TCVN Standards (Construction Ministry), BSI Standards ( United Kingdom), ASTM Standards (United States), JIS Standards (Japan) and Base Standards (SMC). In addition, the production process must meet the highest requirements of protection, keeping the green environment - clean and optimal product, environmentally friendly. All products are strictly monitored by the Company from input materials until finished products. Therefore, the Company is always confident and proud of all products branded SMC.
Progress is reputable
Time is more valuable than gold and silver, which is even more true for the construction industry. Understanding the importance of construction progress, SMC proactively standardizes every stage of its production and supply process to minimize risks. Every year, SMC invests more modern equipment to meet the increasing demands of customers.
With 4 factories, 8 batching plants and a system of more than 100 tank trucks and 20 pump trucks always in the ready state, SMC has been taking the initiative in providing progress for all projects. This is also a launching pad for SMC's brand reputation to reach further in the construction market.
Services are trademarks
To make SMC leading concrete brand like today, in addition to good product quality, professional service is an inseparable part. SMC has established a set of processes related to before, during and after sales services, providing technical support and guiding customers to make the most of SMC products. After-sales policies and regimes are always maintained and implemented by SMC in order to better meet the needs of customers. Not only that, the active observation of the market, renewing the mindset, catching up with the trend, the relentless commitment and continuous improvement of the business are the ways to help SMC increasingly assert and enhance its position.
In the process of formation and development, with unwavering determination and efforts, SMC was honored to be awarded many titles and certificates of merit. Most recently, on October 13, 2018, SMC was honored to receive the title of "Typical Ho Chi Minh City Enterprise 2018", and Mr. Nguyen Thanh Vinh - General Director of SMC also received the title " Typical businessman of Ho Chi Minh City 2018 ". This is a recognition for the positive contribution of the Company to the cause of economic development of the country in general and Ho Chi Minh City in particular. With the serious and proper investment in products, SMC believes that it will continue to maintain its position as a leading concrete brand in Vietnam.
Corporate culture
Since its establishment, with the development criteria of the Company with a distinct, unadulterated manner, SMC has always been loyal to the road of building corporate culture with 6 basic values: Respect - Creativity - Doan Link - Dynamic - Friendly - Effective. These are also the values that help the SMC ship go in the right direction, making a long history and many respectable achievements.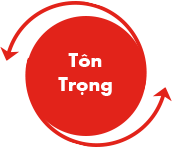 Tôn trọng bản thân, tôn trọng lẫn nhau, tôn trọng khách hàng và đối tác, xây dựng những giá trị cộng thêm cho doanh nghiệp.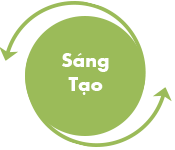 Luôn tìm tòi, cải tiến các phương pháp nâng cao chất lượng sản phẩm, chất lượng dịch vụ. Với SMC, đây là yếu tố quan trọng nhất quyết định sự tồn tại và đi lên của doanh nghiệp. Nếu không có sáng tạo và đổi mới, sẽ không có tồn tại và thành công.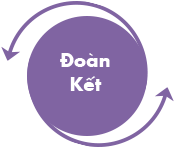 Gắn bó và đoàn kết để làm nên sức mạnh cộng hưởng, đưa Công ty ngày càng phát triển lên một tầm cao mới.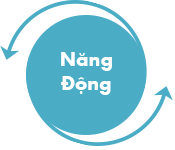 Tất cả CB-CNV SMC luôn chủ động, tích cực trong mọi hoạt động và hoàn thành công việc một cách hiệu quả nhất.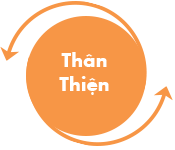 Phong cách làm việc và phục vụ chuyên nghiệp, thân thiện, xây dựng SMC thành một thương hiệu dịch vụ uy tín, chất lượng, đáng tin cậy.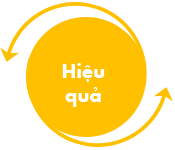 Làm việc trên tinh thần chia sẻ, hợp tác và thấu hiểu nhằm đạt được hiệu quả tốt nhất, thỏa mãn khách hàng cao nhất, từ đó góp phần vào hiệu quả kinh doanh chung của Công ty.
Có thể nói, chính những giá trị cơ bản này đã góp phần xây dựng nên một thương hiệu SMC rất riêng và rất đáng tự hào. Và tùy từng thời kỳ phát triển, SMC cũng chủ động, linh hoạt chuyển đổi, bổ sung thêm trên nền tảng văn hóa sẵn có cho phù hợp với đặc thù nghề nghiệp và bản tính con người SMC cùng xu hướng phát triển của thời đại. Ngoài ra, bên cạnh việc đảm bảo các cơ chế, chính sách cho người lao động, duy trì và phát triển tốt các giá trị văn hóa cốt lõi, SMC cũng liên kết với các đơn vị, trường học danh tiếng tổ chức các khóa đào tạo, bồi dưỡng năng lực chuyên môn và trình độ kỹ thuật cho CB-NV một cách thường xuyên.
Vì SMC hiểu rõ, những nền móng mà công ty tận tụy dựng xây mỗi ngày cũng chính là những giá trị bền vững, trường tồn xuyên suốt hành trình lịch sử SMC.