Fresh concrete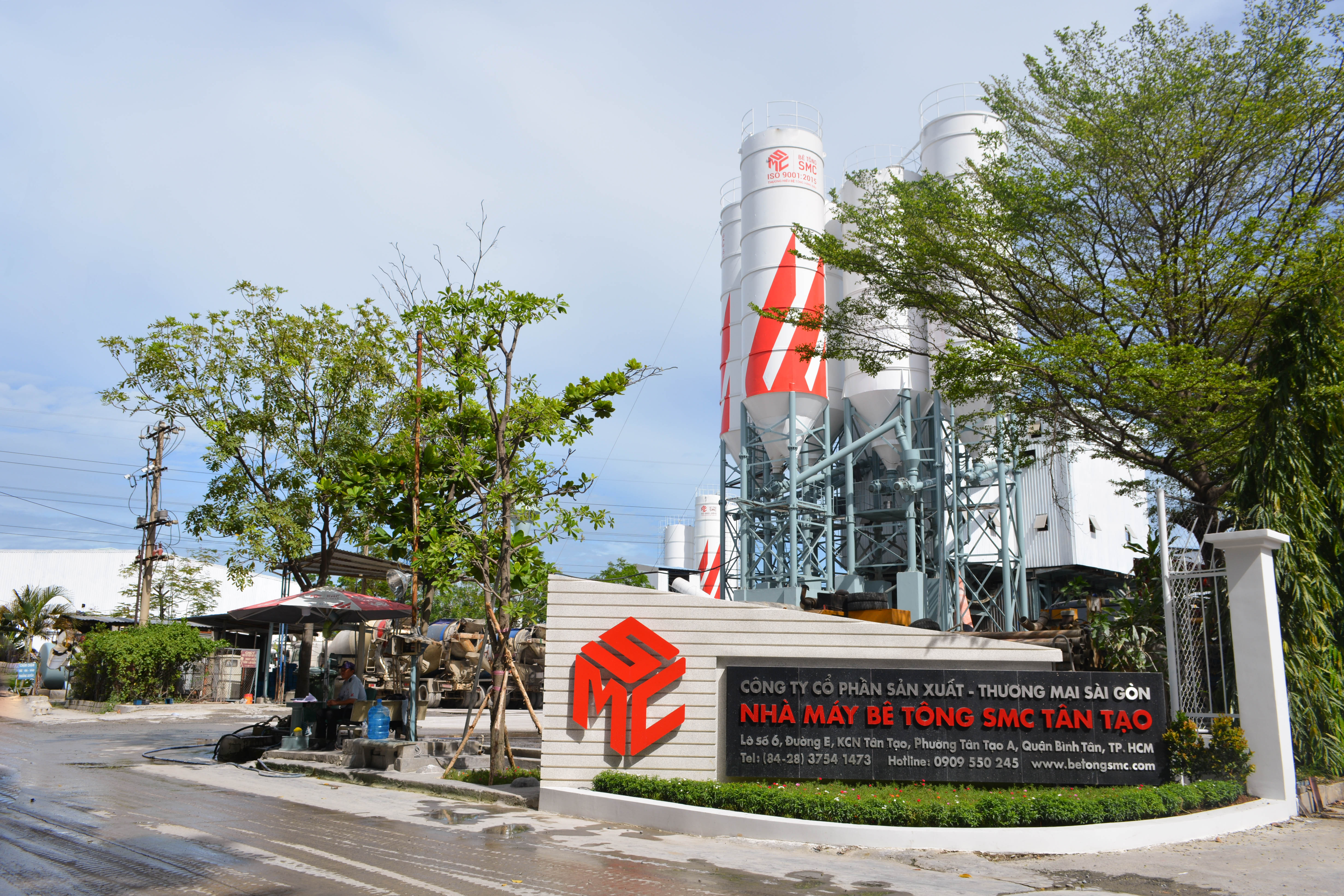 Description:
Cement Concrete Products is a concrete mixture produced at a fixed batching plant, then transported in a fresh state (not yet hardened) by a mixer truck to the project for direct discharge or injection into the structure.
Technical standards:
Cement Concrete Products manufactured at SMC Concrete Factories are always rigorously tested for stable quality, in line with the quality management system according to ISO 9001: 2015, and ready to meet meet the requirements of applied standards such as Vietnam Standards (TCVN), American standards (ASTM), British standards (BS) ... and other technical requirements of customers
Types of concrete produced:
With a wealth of manufacturing experience and a professional staff in the field of supply of concrete for many projects, large and small projects in Ho Chi Minh City and neighboring provinces. SMC Cement Concrete has continuously researched, improved the quality and types of concrete products to increasingly meet different technical requirements from customers, in which:
Slump:
Meet the slump range from 8 ± 2cm to 20 ± 2 cm.
Quality criteria and time since concrete is delivered:
- Time to maintain the quality of concrete in tank trucks: up to 03 hours.
- Time to start setting concrete: about 05-07 hours.
- Time to finish setting concrete: about 09-10 hours.
Specific weight:
The average is about 2370 kg / m3 - 2390 kg / m3
Input materials:
- Cement: Nghi Son, INSEE
- Sieve sand: yellow sand with a modulus of magnitude ≥ 2mm. Sources Tan Chau An Giang - Dong Thap, Tan Ba - Dong Nai
- Stone: the largest particle size 2.5 cm. Source from Tan Dong Hiep - Binh Duong, Thuan Lap - Ba Ria Vung Tau, Tan Cang, BBCC - Dong Nai
- Water: the city water source.
- Additives: use additives that do not contain chlorine. Source from Grace, Kao, Sika
Raw material yards:
Raw materials are gathered and checked regularly
Production technology:
EUROTECH wet mixing plant of Italy, capacity of 120m3 / hour. Currently, SMC has 10 mixing plants at 5 concrete factories.
Transport:
Specialized tank truck, average 6-9 m3 / vehicle.
Pour into components:
- Direct discharge into the structure.
- Using pumps need 32m to 56m with capacity from 130m3 / hour to 160m3 / hour or horizontal pump with capacity from 90m3 / hour, can pump as far as 300m or pump up to 200m high.